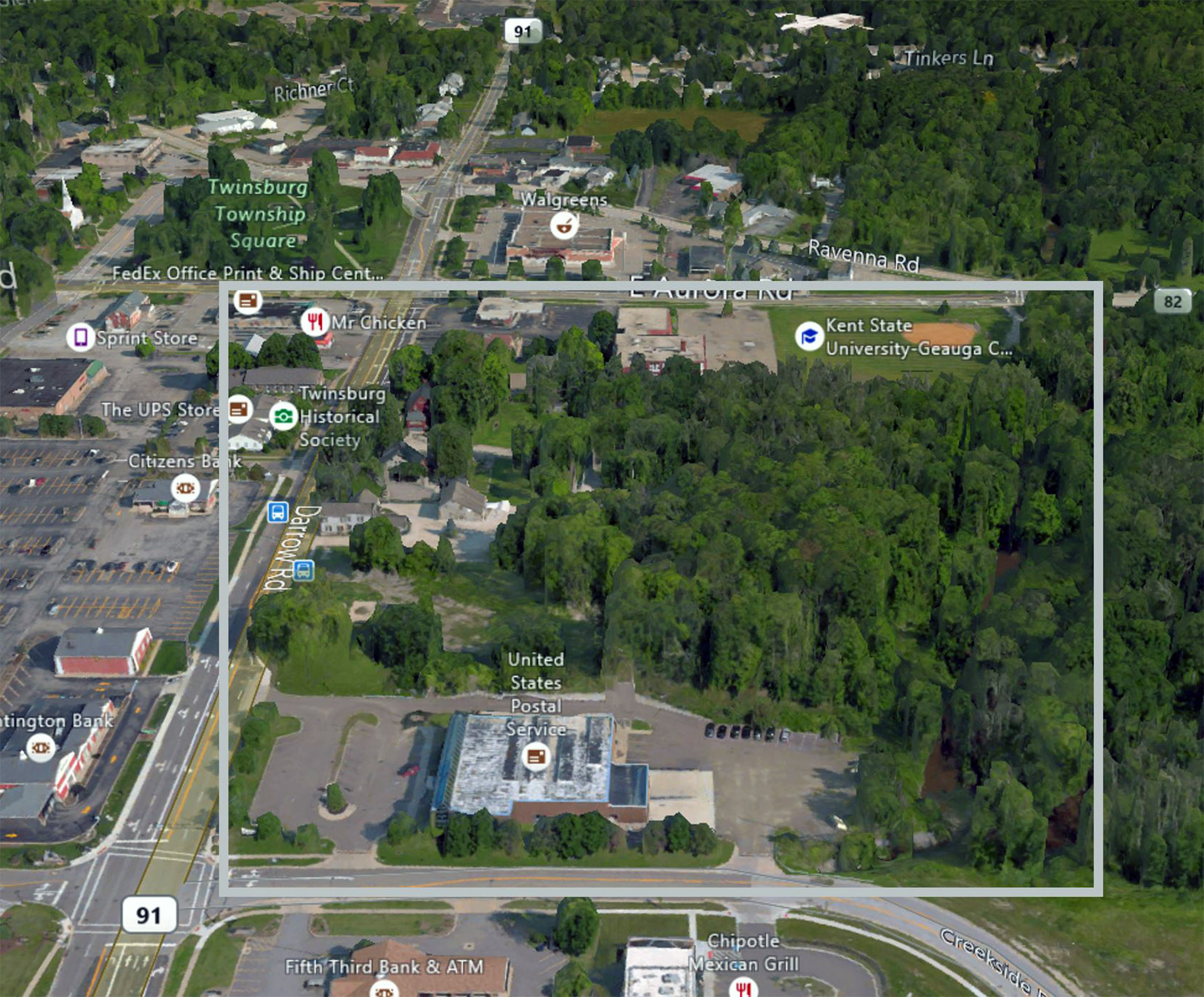 The Twinsburg Community Improvement Corporation's over-riding goal:
To advance, encourage, and promote the industrial, economic, commercial, distribution, research and civic development of the City of Twinsburg.
How does the TCIC relate to the City of Twinsburg?
The TCIC is a non-profit corporation formed for the purpose of encouraging investment in the City and for the purpose of fostering economic prosperity. It is governed by its Code of Regulations and has its own internal controls which include Conflict of Interest Policies, Administrative and Financial Controls. The TCIC is focusing its efforts to encourage economic activity and redevelopment of underutilized property in central Twinsburg.  A CIC adds a valuable additional tool to an area's economic development toolbox.
Board of Trustees
The TCIC functions as an independent non-profit entity organized in compliance with State law. It is controlled by a nine-member Board of Trustees. An Executive Committee (President, Vice-president, and Secretary/Treasurer) is elected annually by the Board. All Board members serve without compensation. An Executive Director, designated by the Board of Trustees, manages the day-to-day operations of the organization (see the TCIC Code of Regulations).
Bill is an at-large member of Twinsburg City Council.
Karen is a member of Twinsburg City Council representing Ward 3.
Mayor Sam Scaffide
City Admin Representative
Sam is Mayor of the City of Twinsburg.
Kathi Powers
School District Representative
Kathi is Superintendent of the Twinsburg City School District
Matt is a business owner in Twinsburg
Dolf is the CEO of a Twinsburg Company.
Gregg is a resident and business owner in the City of Twinsburg.
Debra is a resident of the City of Twinsburg.
Rebecca is the Economic Development Director for the City of Twinsburg
Organizational Documents
The Twinsburg Community Improvement Corporation has adopted various policies and procedures to manage and lessen any risk related to error or fraudulent practices. Specific administrative policies have been put in place to manage property acquisition and disposal, use of funds granted by the City of Twinsburg, minimum meetings for the Board of Trustees, and the keeping of records. Further, financial control policies have been established providing for a chart of accounts, procedures for authorizing spending, and procedures related to the receipt of gifts and donations. As the TCIC has tax-exempt status, gifts to the TCIC may be allowable tax deductions.